About Dentcraft
DENTCRAFT's roots began in 1992 as we entered into the Paintless
Dent Repair industry.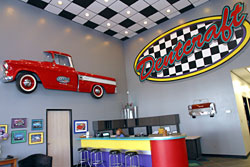 Upon becoming trained in the art of PDR, we began touring the south-central region of the US performing this art in various locations that had been affected by hail storms. These storm damaged areas required repairs to large manufacturer lots, dealer lots, fleet accounts, body shops, as well as individual retail customers. Feeling the need for a stronger, more complete, user -friendly set of tools, we set out to manufacture a set or two of tools that would serve our needs. As we traveled the region repairing vehicles, more and more PDR technicians saw our tools and recognized a level of quality that was new to the industry. Word quickly spread and requests for similar sets of tools began to pile up.
In 1995 we began to dedicate time and effort into the tool production market.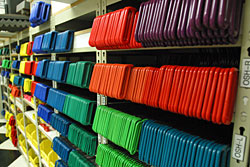 Sometime later, in 1997, DENTCRAFT TOOLS was officially formed and began production of the finest dent repair tools available in our industry. We've grown from our humble beginnings in that first small machine shop on North Western Avenue, to now our third location, a beautiful 14,000 square foot facility located just north of the Wiley Post airport in northwest Oklahoma City. Today DENTCRAFT TOOLS is an industry leader in the production of the finest Paintless Dent Repair tools available, shipping tools worldwide to an ever expanding market.
_______________________________________________________________________________________________________________
We at DENTCRAFT endeavor to provide our clientele with not only the finest tools available on the market, but the finest in Paintless Dent Repair services as well. Our statewide service clientele now includes body shops, insurance agents, insurance claims operations, dealerships, commercial fleets, and individual retail customers.
_______________________________________________________________________________________________________________